FLYING Gratitude
An OmWater Gratitude
ready to travel
The Omwater Gratitude with PLEYAD watertight stopper and hemp cover
Our Omwater bottle is ready to take on the road. The Golden Ratio (the structure found in Nature), the Om symbol (the sound of Creation), the color Blue to solarise the water, the Seed of Life revitalizing from the bottom and Gratitude are unified in this bottle to positively raise the vibration of the water and those who use it.
The OmWater Flying Gratitude comes equipped with a thick cotton/hemp sleeve and an airtight PLEYAD cap. It is the perfect choice for users who need to take the maximum capacity bottle with them wherever they go.
Ergonomics  
The size of the bottle is particularly comfortable to handle thanks to its diameter and balance.

Use
It is designed to fit perfectly in the fridge and its wide mouth makes it easy to fill.
Capacity
Its capacity of 1.23 liters is optimal for a consumption cycle and with an adequate weight.
Geometry
The use of the golden number puts the bottle in harmony and harmony with the rest of the living forms and with the movement of the universe itself. This not only gives the water qualities, but also gives it a great beauty, as we recognize this underlying mathematical pattern in Nature.
The Seed of Life vibrates in the energy of the new birth.
Om
The sacred syllable, I am Bliss, Existence and Consciousness. The sound of Creation.
Golden Ratio
Designed entirely through the Golden Ratio.
Seed of life

The seed of life, revitalizing water with the geometry of life.
Color to solarize

The blue solarization of water is beneficial for the personal and collective evolution that is currently taking place.
Gratitude
The transformative power of gratitude. Through gratitude opens the spiritual dimension of life and abundance.
100% recycled glass

We believe that love and respect for the planet is fundamental since we are all One.
With its heavy-duty cover, your OmWater will be well protected during all adventures awaiting you and your water will stay fresh for a long time.
Fabric
50% Cotton / 50% Hemp
With a wooden core and the highest quality silicone coating available, the new PLEYAD cap fits all OmWater bottles.
You will find a very special geometry inside. 
Core
Beech Wood
Coating
Platinum® Silicone
We Are Love. We Are One. We Are Water.
INCLUDES:
OMWATER GRATITUDE BOTTLE
COTTON/HEMP COVER
PLEYAD WATERTIGHT CAP
Shipping 4€. Free shipping costs for purchases over 33€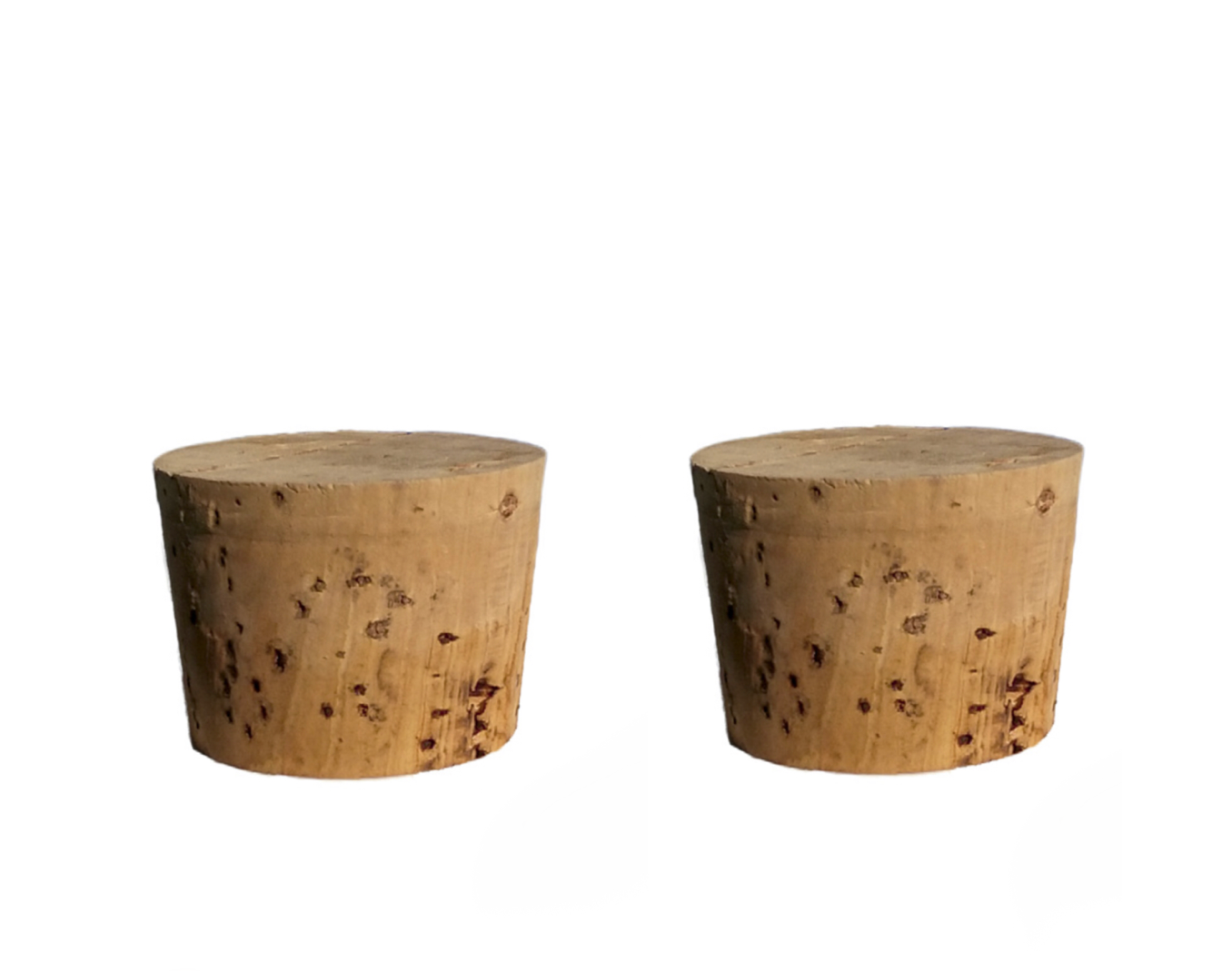 1 box of Gratitudes 10+2 for free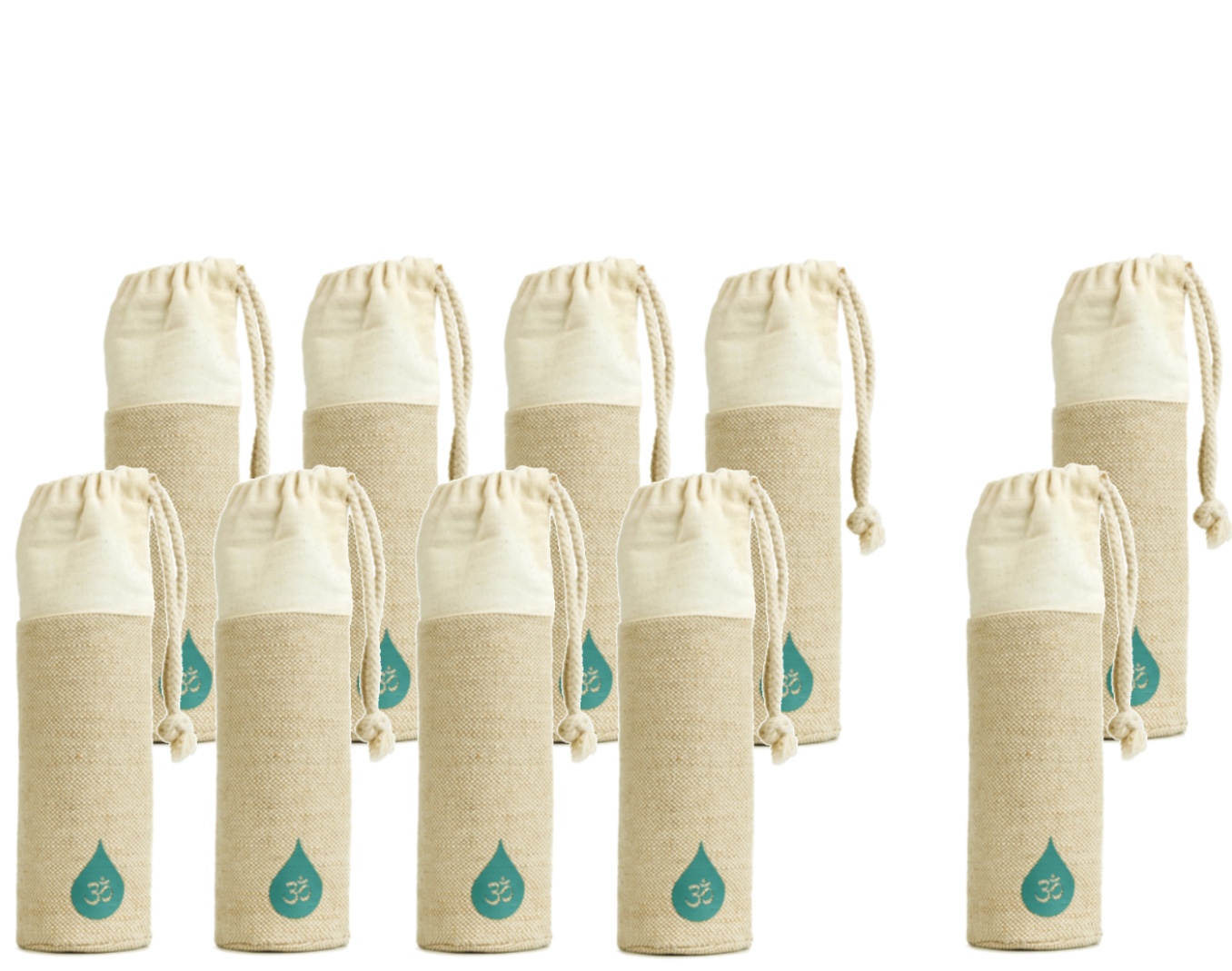 1 box of Minis 8+2 for free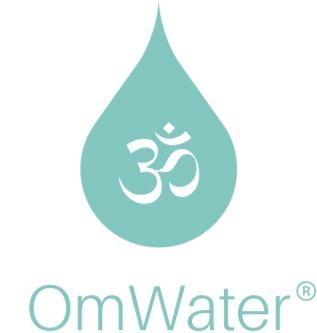 Responsible: OMWATER DESIGN, S.L. // Purpose: Respond to the queries raised by the user and send the requested information, as well as manage your purchase order, if applicable. // Legitimation: Consent of the user // Recipients: Assignments are only made if there is a legal obligation // Rights: Access, rectify and delete, as well as other rights, as indicated in the Privacy Policy.